Products
Motor Cylinder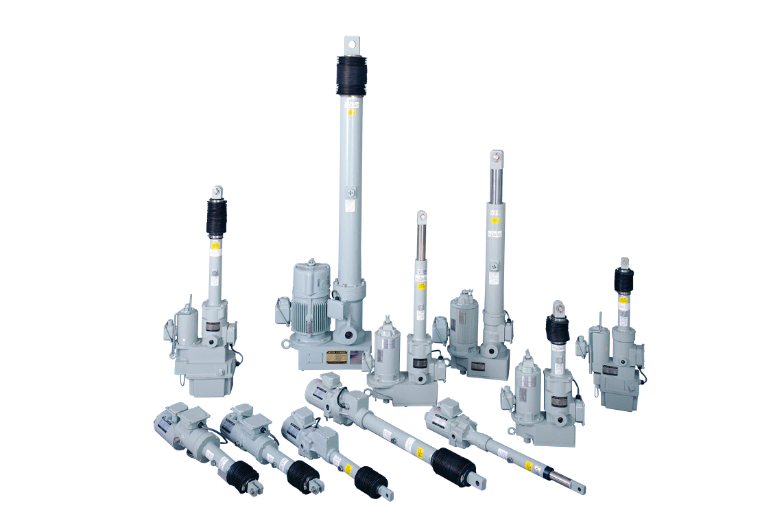 Features
Simple Construction
Motor cylinder consists mainly of screw, nut and motor. Motor's rotation (forward and reverse) is translated into linear motion of piston rod. It simply operates with 3-phase electric power supply.
Fully Electromechanical
It moves or stops precisely by electrical control. When stopped, it holds the load securely.
Thrust Limiter and Positioning
Originally developed thrust limiter overload detecting mechanism allows for pressurized stoppage. Stoppage with position limit switches also available.
Clean and Easy Maintenance
Maintenance is simple and easy with grease lubrication.
Custom products for bigger force, servo drive, explosion proof, etc., are also available.
Models
Wide-ranging general applications. Thrust Limiter overload detection mechanism allows for pressurized stoppage.
Thrust Force : 980N~9.8kN
Low speed, Thrust Limiter, "Positioner" cam limit SW. Suited for damper, hopper, valve drive applications.
Thrust Force : 980N~39200N